ABOUT CRAIG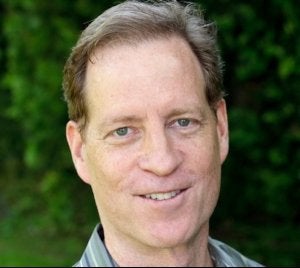 Craig Harris LCMT, COMT, is an Orthopedic Manual Therapist and Instructor of the Hendrickson Method® (HM).
February 12, 1986:
Three years into his martial arts training, as Craig pushed off the ground to launch himself into a front jumping kick, Craig's back went into complete spasm. Thus began a 20 year journey to find the most effective treatment for neuromuscular pain.
He eventually discovered trigger point therapy and deep tissue massage to be helpful, and he followed his passion to became a massage therapist. Craig was getting good results – if only muscles were involved. But even after thousands of hours of study and years of practice, he was frustrated that there were many people with long-term pain that he couldn't help, and his therapies were not appropriate for recent injuries. And the harder he tried to help people, the more his own body began to suffer. He found he could only work about 15 hours a week. At the end of a long day's work, with his thumbs and forearms burning and his shoulders and back aching, he began to wonder if he could continue at all in this career he loved.
Then in 2006, Craig discovered the Hendrickson Method of Orthopedic Manual Therapy being taught in Berkeley, CA. It built perfectly on his knowledge, but promised to give him a whole new way to effectively and efficiently treat people with seemingly any soft tissue pain. Craig knew he had finally found the therapy he had been seeking and had discovered his life's passion for work he was born to practice. After six years of advanced study in Berkeley, including three years as assistant teacher, Craig became a certified Hendrickson Method instructor. He teaches CE courses in Los Angeles (both 4-hour and weekend 14-hour classes), and is honored to be the first person allowed to offer full 200-hour certification training of Hendrickson Method outside the Bay area.
Craig's clients have ranged in age from 2 months to 92 years old, and have included Olympic boxers and basketball legends, Cirque du Soleil featured principal dancers and top studio musicians, elite tri-athletes, everyday computer users, and celebrities. People have flown from as far as Toronto, New York and New Zealand to receive treatment. Craig enjoys being active outside, spending time with his wife, and Skype-ing with his daughter and son, who attend UC Berkeley and Yale University.
Why Choose Us?
Proven to Help You Avoid Surgery Even When Other Methods Fail
Proven to Eliminate Chronic Pain
Free Phone Consultations
Faster and More Effective Results
Profoundly Comfortable Therapy
Over 25 Years of Experience
Most Experienced Hendrickson Method Instructor in Southern California